Nissan Military Program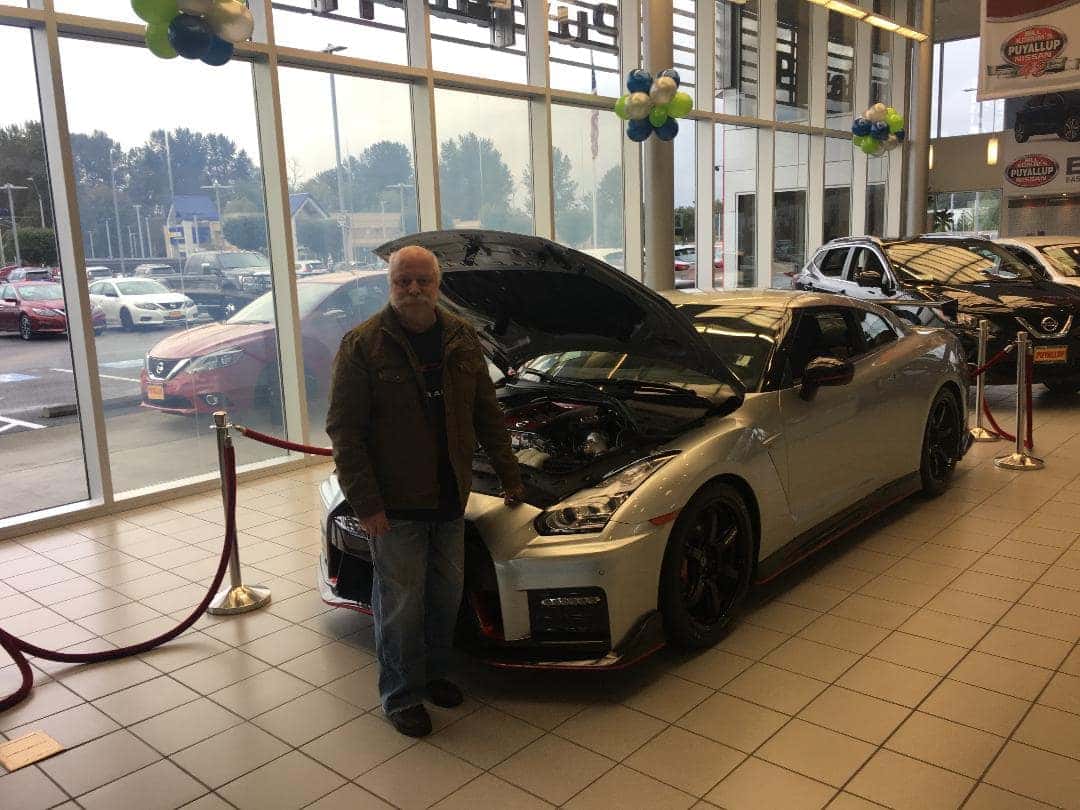 If you're active duty, reserve, retired, or honorably discharged veteran (within the past 12 months) of the U.S. Military, Nissan would like to thank you with exclusive discounts on one of our popular vehicles. If you're a spouse of a military member, you could qualify too, even if they are deployed, and you live in Tacoma or Bonney Lake, you could be eligible for the discount.
Bill Korum's Easy Military Pricing
Bill Durham was born in southwest Virginia and is a retiree of the United States Air Force. He served as an Aircrew C141 Loadmaster from 1962-1982. Bill's favorite places he visited while in the military are Thailand and the Philippines. Bill has been buying cars from the Korum family since the 1970's, and wants to show you how "easy" it is to buy a car from Puyallup Nissan. To save money like Bill Durham does, click the form below to see what savings you qualify for being a retiree or current active/reserve member of the military. The proof is in the savings…
The Benefits
The best part of the Nissan Military Program is that it applies to a wide selection of new Nissan models, so you can drive away with a sporty and stylish Nissan Altima, or get a family-friendly Nissan Rogue that's loaded with fun technology.  The discount can also be applied on top of local dealer incentives and specials we have so that you get an unbelievable price on the vehicle that makes the most sense for you. We can also help those stationed overseas with live chatting, stateside delivery, and exclusive military insurance and guarantees!
To qualify for this offer, simply come to Puyallup Nissan with the following documentation:
Leave and Earnings Statement, DD214/NGB22 or other Supporting Documentation
Military Identification
Proof of Relationship (if Spouse)
Explore Your Options With Our Vast Inventory Today
Choose the perfect car for your Federal Way commute, or pick a truck that will help you get to Spanaway to enjoy the sights. Use the Military discount alone or combine it with one of the other incentives available to save even more. Let us thank you for your service and your family's sacrifice with a discount on the Nissan you've been saving for. Make the trip from Tacoma to learn all about it today.