2016 Nissan Frontier vs 2016 Toyota Tacoma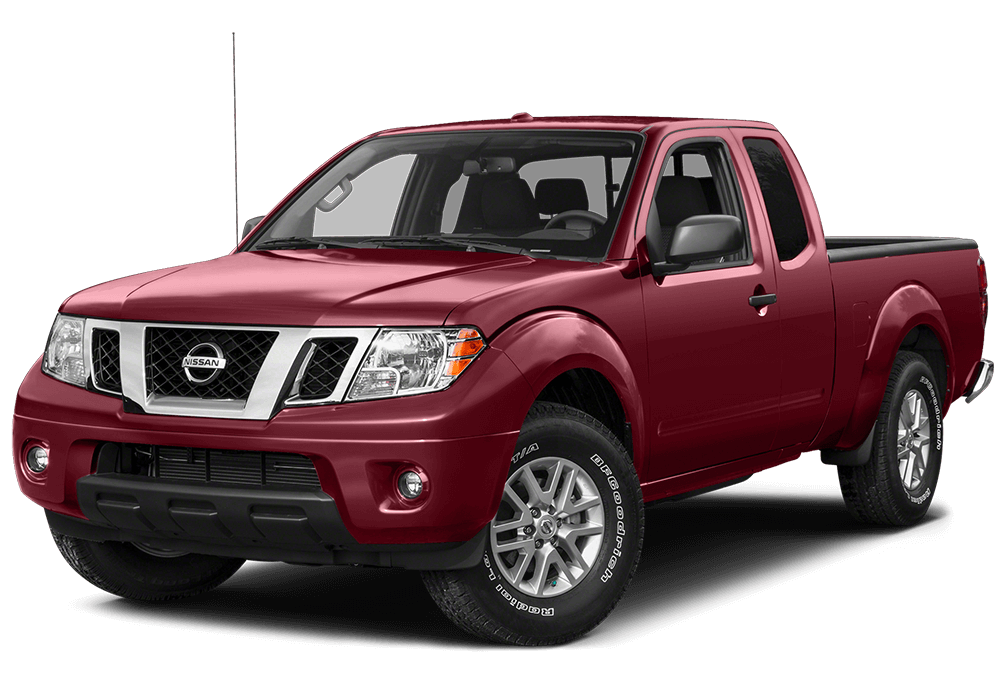 2016 Nissan Frontier
2016 Toyota Tacoma
Searching for the right pickup truck in Puyallup and Bonney Lake can be exhausting. There are so many to choose from, so how do you know where to begin? This is why many drivers will find themselves comparing the 2016 Nissan Frontier vs the 2016 Toyota Tacoma. After all, if you're going to choose a vehicle, you would want the best, right? Although each of these are considered top of their game, there is only one that gives you the excitement, power, and versatility you crave. See below to learn why the new Frontier is a better choice than the Tacoma.
---
Price
Comparing prices is always one of the most important elements when making a car-buying decision. When you opt for the Frontier, you'll enjoy an affordably priced pickup truck. This vehicle has a starting MSRP of $18,290, which means that Tacoma, Bonney Lake, and Puyallup drivers will certainly enjoy keeping money in the bank while snagging a new car.
The 2016 Toyota Tacoma is more expensive. This vehicle has a starting MSRP of $23,660. When you consider everything else that the Frontier offers—and that it's all offered at a lower starting price point—the choice will be easy to make.
Power
The 2016 Nissan Frontier gives you three different engine options to choose from so that you can find exactly what you're looking for. The base engine of this vehicle includes a 2.5-liter DOHC 16-valve 4-cylinder engine that generates 152 hp and 171 lb-ft of torque. You can also tow up to 3,500 pounds with this engine, which is great for those cross-country adventures.
If you want to step things up, you can opt for the 4.0-liter DOHC 24-valve V6 engine that generates 261 hp and 281 lb-ft of torque. This V6 engine allows you to tow up to 6,500 pounds, so you can take this beast to work with you and know you'll get the job done. To make this vehicle even more attractive, there's an available Flexible Fuel Vehicle feature that allows you to choose ethanol E85, standard gas, or a combination of the two.
The 2016 Toyota Tacoma also comes with two engine options. The first is a 2.7L engine that comes standard on the base models. If you prefer a vehicle with a little more oomph, then you can choose the available Atkinson-cycle 3.5L V6 engine with direct injection that gives you more punch. This vehicle boasts 278 hp and 265 lb-ft of torque; however, it comes with less gas mileage than the Frontier
Versatility
One of the major components of a pickup truck is the bed. After all, you need a place where you can store and haul oversized items, so you want to be sure you choose a truck whose bed will let you get the job done. With the Nissan Frontier, you'll enjoy a variety of bed-related features that boost versatility. For starters, you can choose between a Crew Cab Standard Bed, a King Cab® Standard Bed, or a Crew Cab Long Bed. Plus, the available spray-on protective bed liner helps ensure your bed is protected from whatever it is you put inside.
This new model also comes with a locking tailgate and cargo bed light. Plus, the Utili-track Channel System offers channels on the bed floor as well as the walls and header. Plus, the four cleats can be positioned wherever you need them to go.
If you want to choose the Tacoma, you'll be stuck with a standard bed. This one does come with a 12-volt power outlet, but it lacks in ways the Frontier exceeds. For instance, you cannot customize where your channels are located, and you're stuck with the same traditional locking gate as other pickup trucks. Sure, the engine can tow up to 6,800 pounds, but is that extra 300 pounds really worth it when you consider everything else that you're giving up just to get it?
Get Your Frontier at Puyallup Nissan
When choosing the right pickup truck in Puyallup and Bonney Lake, you want to be sure you're getting the right vehicle at the right price. When comparing the 2016 Nissan Frontier vs the 2016 Toyota Tacoma, you'll realize that there's only one choice. After all, the Frontier boasts a better price, a nicer bed, and better performance. Visit Puyallup Nissan today at 101 Valley Ave NW in Puyallup today to see our inventory. You can also contact us online or call us at (253) 848-4507 to schedule your test drive. Our team will be happy to help you drive away in a new car today.