Nissan Military Program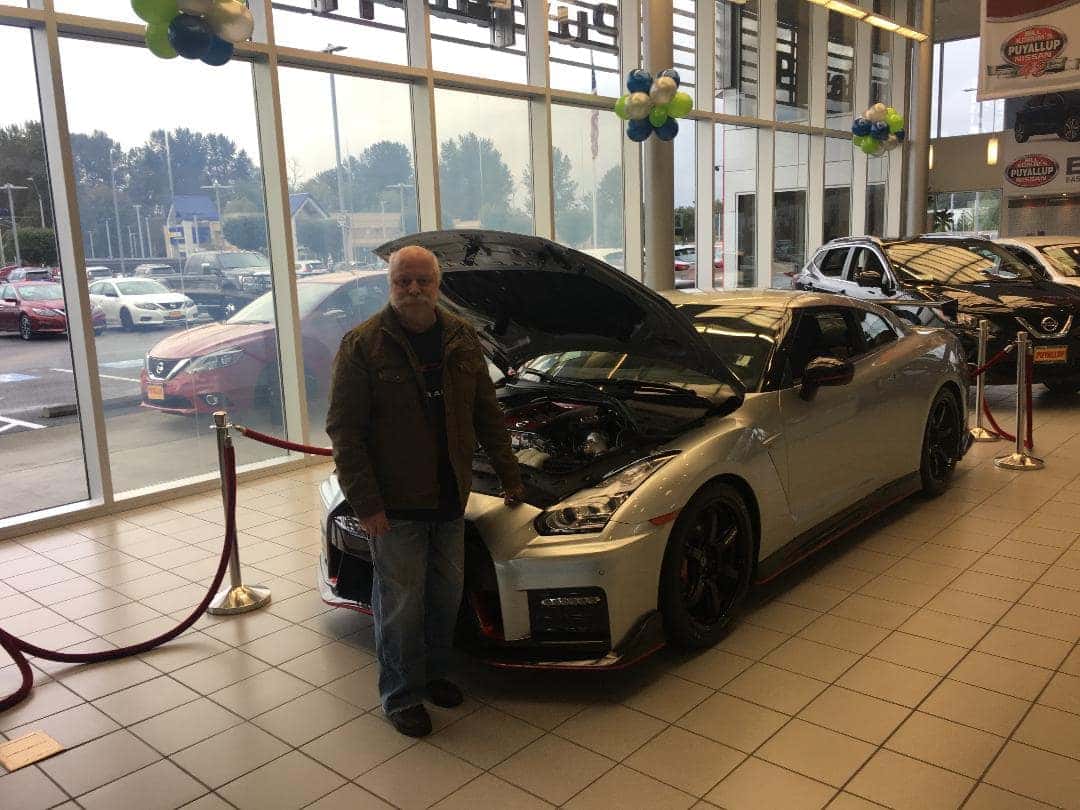 Bill Korum's Easy Military Pricing
Bill Durham was born in southwest Virginia and is a retiree of the United States Air Force. He served as an Aircrew C141 Loadmaster from 1962-1982. Bill's favorite places he visited while in the military are Thailand and the Philippines. Bill has been buying carsfrom the Korum family since the 1970's, and wants to show you how "easy" it is to buy a car from Puyallup Nissan. To save money like Bill Durham does, click the form below to see what savings you qualify for being a retiree or current active/reserve member of the military. The proof is in the savings…
The Benefits
The best part of the Nissan Military Program is that it applies to a wide selection of new Nissan models, so you can drive away with a sporty and stylish Nissan Altima, or get a family-friendly Nissan Rogue that's loaded with fun technology.  The discount can also be applied on top of local dealer incentives and specials we have so that you get an unbelievable price on the vehicle that makes the most sense for you. We can also help those stationed overseas with live chatting, stateside delivery, and exclusive military insurance and guarantees!
Qualifying Participants
While we wish we could offer all of our customers exclusive pricing, we're only able to extend the benefits of the Nissan Military Program to military personnel who are Active Duty, Retired, Reserves, or a veteran (within the last 12 months). Just bring in your military ID, and we'll help you apply the special discount to the vehicle of your choice!
Explore Your Options With Our Vast Inventory Today
Meet us at Puyallup Nissan to explore our inventory of new Nissans so that you can choose the model you want to apply your special Military discount to today! You'll find our dealership at 101 Valley Ave NW in Puyallup. To make an appointment with a sales specialist, give us a call at (253) 848-4507. If we can assist you in any way, don't hesitate to leave a message online and we'll be in touch shortly!